Australian National Championships 2012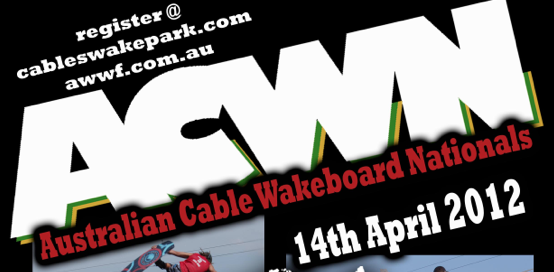 The competition will follow the IWWF format with a view to selecting an Australian Team to represent at the World Championships in Philippines, November 2012. All entry forms need to be emailed to Cables Wake Park at info@cableswakepark.com.au Accommodation is available onsite at Cables Wake Park. Please contact the park if need be 02 4722 2537.
Visit the
competition page
for more information.