The Councils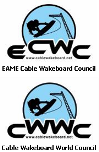 The Councils are formed by voluntary people full of passion for the sport and are elected every two years by the
IWWF
confederation congresses.
These volunteers take care of the developement of Cable Wakeboarding - from organising competitions like the World or European Championships, the education of judges and officials, to managing the rankings and designing the rules.
These Councils are part of a much bigger structure - the
IWWF
(International Waterski & Wakeboard Federation).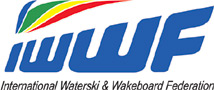 The IWWF is the governing body and part of the IOC (International Olympic Committee). The IWWF has Councils for 7 disciplines: Barefoot, Cableski, Disabled, Racing, Tournament (classic waterskiing), Wakeboard Boat and Wakeboard Cable .
Because different global regions have different needs the IWWF is splitted among three Confederations. These are PANAM (North and South America), AAO (Asia, Australia & Oceania) and the EA (Europe & Africa).
Within these regions you will find almost the same structure as in the IWWF - different councils for all the different divisions. Cable Wakeboarding, which is most popular in Europe, is managed by the
ECWC - the European Cable Wakeboard Council
.
CWWC - Cable Wakeboard World Council
was formed in 2008, and is formed of 3 members from each Confederation.
Because of the fast pace of development of our sport, IWWF formed in 2009 the
Cable Development Committee
with main aims to help establish the new projects worldwide and integrate them with IWWF structures.