2012 World Rules Published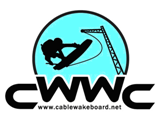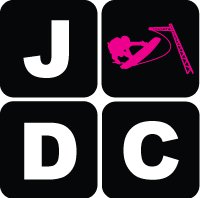 This year we have made various changes to the 2012 world rules. Please see the latest rule book for all changes. Below you will find a summary of the main changes although we strongly recommend you read the full rules as there are other changes not documented here.
Age Restrictions
We will no longer be running the mini categories at any International events. This means that there will be no international ranking for Mini Boys or Mini Girls. Riders from these categories can choose to enter a higher category or if offered by the organiser they will be able to enter a national mini's category and receive national ranking points. See point 4.3
We have also imposed an age restriction on titled events (Confederation and World Championships) of 11 years old. This means if you have had your eleventh birthday by the first day of the competition you can enter. See point 4.4
Ranking Points
We have fully reviewed the ranking points system and from 2012 onwards we will be using the new system as described in appendix E of the rules. What you need to know is points now drop a lot slower down the rankings. This means that competitions count! It is no longer enough to get just one good result in a year.

As the difference between the podium places can be so small we wanted to reward the riders accordingly:
For example if you come third in the World Championships you will get 856 points. If you win the European Championships you get 800 points. We feel this accurately reflects the achievement of each and will mean that going forward it is no longer enough to win one large competition, you will have to perform consistently well throughout the season. Another example is the Confederation Championships, you will get 429 points in 9th place which is just more than you would get for winning your national championships.

International Events
4 Star Events are now ranked at 600 points not 500 points making them even more valuable.

There is now a limit of three International 3 star events per country rather than two giving you more opportunities to build your international ranking.

This year we are introducing International 1 Star events. This means you can get ranking points at more competitions.

Team Scoring
Team scores will now include the Wakeskate discipline. We will use the top 9 scores from a team of 18 riders. See point 13.3

Age Categories 2012
Mini Boys & Mini Girls: 2001 or later (11 or under)
Boys & Girls: 1997 or later (15 or under)
Junior Men & Junior Ladies: 1993 or later (19 or under)
Open Men & Open Ladies: No age restriction
Masters Men & Masters Ladies: 1981 or before (Over 30)
Veterans Men & Veterans Ladies: 1971 or before (Over 40)

Thank you for reading and good luck this season!