IWWF Competition Boards
The Cable Wakeboard World Council are please to announce the IWWF Competition Boards. Starting this year ALL riders will be required to use a standard board at all competitions. We have introduced this rule to standardize equipment and remove any unfair advantages. This is in preparation for the Olympic Games in 2020.
All boards will be exactly the same apart from the top graphics, which will feature a flag of the rider's country. These cool new designs will allow for easy identification by spectators. Sponsored riders will be able to place stickers on the bottom of the board as long as these do not obstruct the IWWF logo.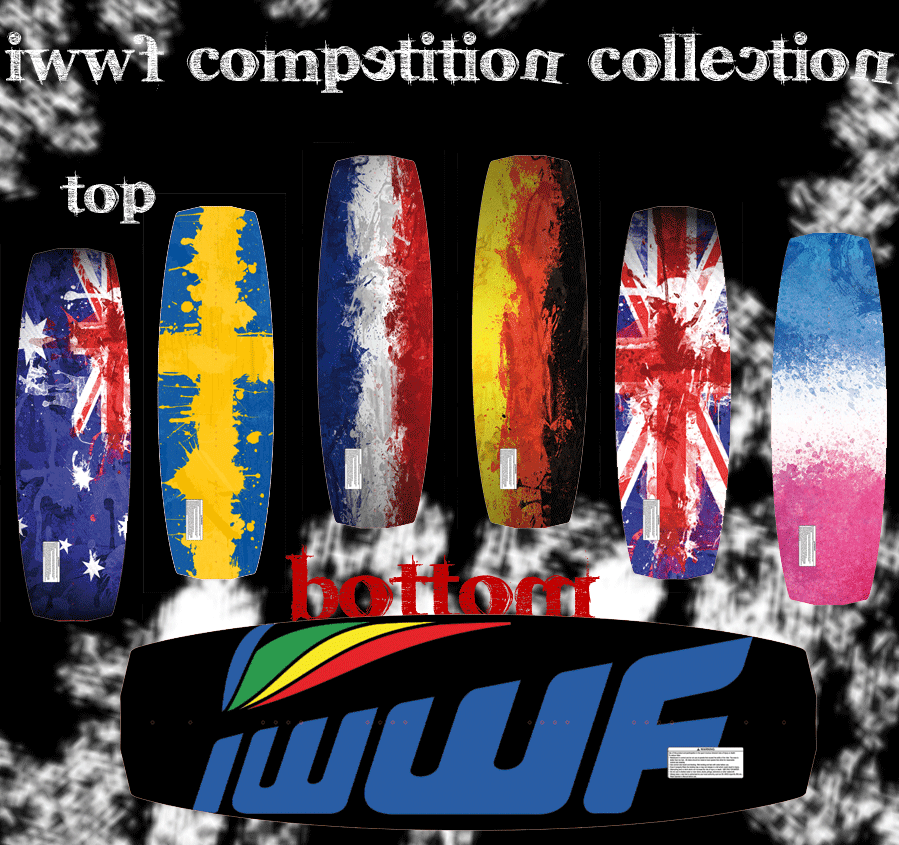 We have already signed a deal with a manufacturer and produced the first prototypes. CWWC Rider's Representative Daniel Fetz has been testing them and said:
"These new boards are really cool and ride well. They will remove all differences between the riders so that we can finally see who is actually the best. I can't wait for you to get to try them out in Toulouse this summer!"
Below you can find a selection of the designs. We will be uploading the rest in the next week or so and will be taking pre-orders in May.
Happy April fools :)