Jobe signs canadian phenom Marc Besner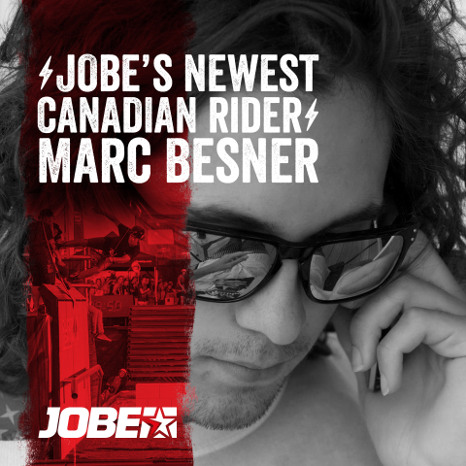 Keep on, keep keepin' on... That's exactly what Jobe has been doing lately in signing more grassroots talent from all over the world. Jobe has been on a roll in recent months when it comes to its Local Heroes sponsor program; the latest addition to the national cable team is Canadian phenom
Marc Besner
!
We'll let Marc's riding do the talking for him; check out one of his latest video edits
HERE
. The 19-year old Quebec native took a trip down to the wakeboarding capitol of the world and produwww.ced a short at OWC... For your viewing pleasure! Now that he's on board with Jobe, Marc is stoked to represent and compete at the highest level, as is to be expected when being part of the Jobe Cable Team!
Marc recently started riding nationally; during the first stop of the "
Wake Dans' Rue
" Tour, to be exact. Taking home silver set him up great for continued success and put him in the spotlight with Jobe, as Jobe co-sponsored the event.
Curious to find out more about Marc?! Check him out on
Instagram
,
Facebook
and of course make sure to check back with
Jobe
for updates and more news!
Step up your game!