WAKELAKE GOLDEN TROPHY 2014 (27-28 June) **** CWWC Tour Stop
PRESS RELEASE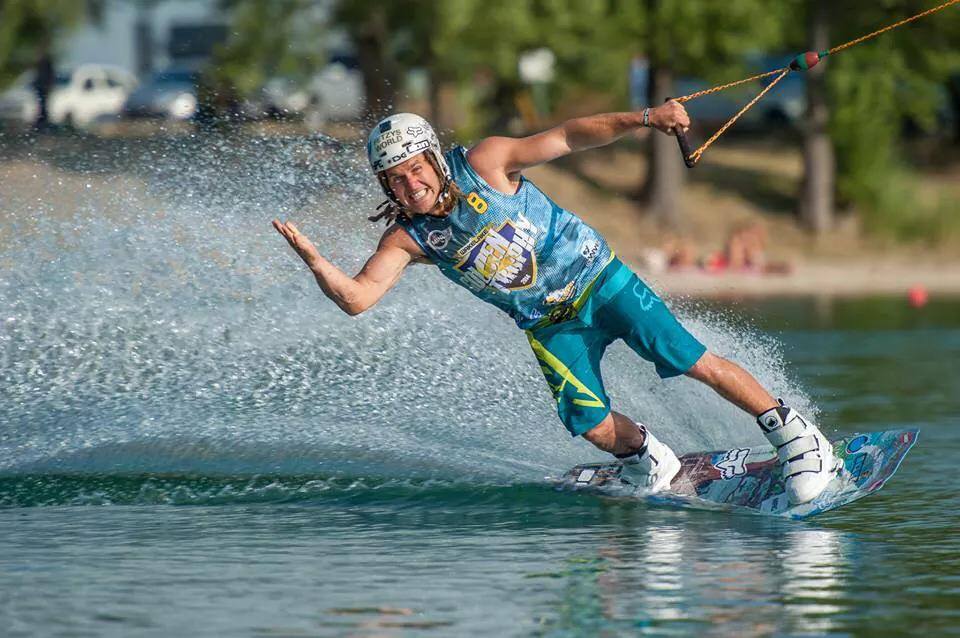 Bratislava, Slovak Republic, June 28, 2014 – Cablepark Wakelake Golden Sands held the international 4 star wakeboard and wakeskate competition, a part of the IWWF CWWC Tour. Winners were awarded 600 points for the World ranking list. Wakelake Golden Trophy 2014 hosted 54 competitors from 9 countries in 7 categories, among them leading athletes and sports legends like Julia Rick, San Im, Daniel Fetz, Bernard Hinterberger and Artemiy Dunaev. Talented young riders from Slovak Republic joined the competition with most success in Junior wakeboard category with Radko Hradil (2nd place) and Juraj Kerpcar (4th place) and Julius Lang, 2nd in Wakeskate.
Wakelake is located in the capital of Slovakia – Bratislava, earning its reputation not only as the busiest cable park in the area, but also as a multi-sport venue featuring a summer-long program of sporting and social events. In 2013 Wakelake brought the first international wakeboard competition to Slovakia and continues building the legacy of Wakelake Golden Trophy. In the year 2014 Wakelake will host also crossfit and street workout competitions. Internationally known DJs – Roger Sanchez, DJ Fresh and Mark Knight are bringing the best party of the year to Wakelake. For many wakeboard and sport fans, Wakelake is what they call home for months of summer.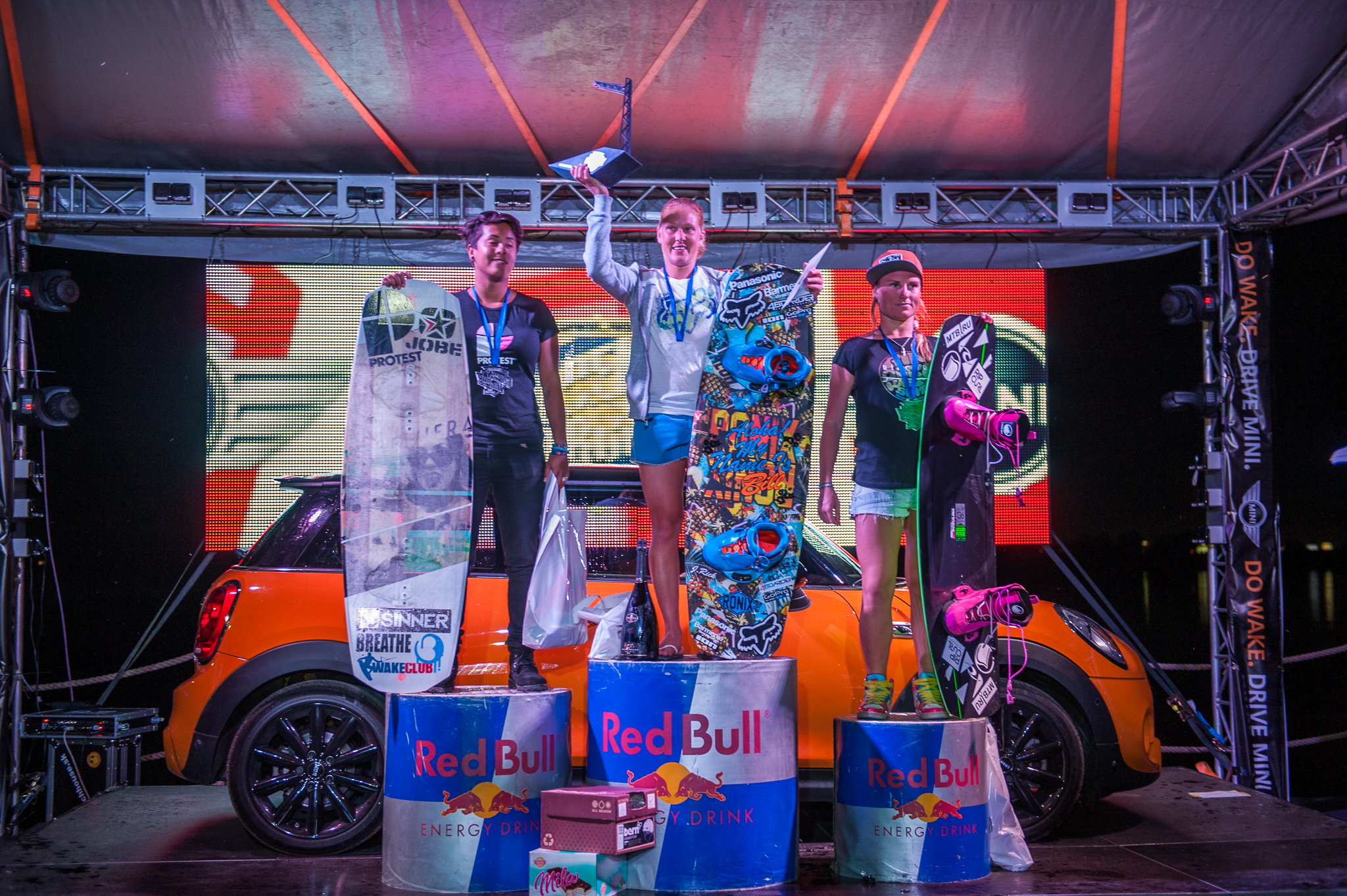 Saturday finals with 2.000 spectators, brought most excitement in the Open Wakeboard categories. Bernard Hinterberger made an impressive comeback to the international scene by winning the Open Men finals with a routine packed with massive inverts and feature tricks.
Julia Rick once again proved her reputation of the best female rider today winning the Open Ladies and almost landing the frontmobe (again):
Congratulations to all the riders and see you all next weekend in Vienna!!!
Find all event related information and complete results at
IWWF Facebook Page (all available pics can be sent in high resolution, please request)
Enquiries:
IWWF Cable Wakeboard World Council